Ashli Herman, LPC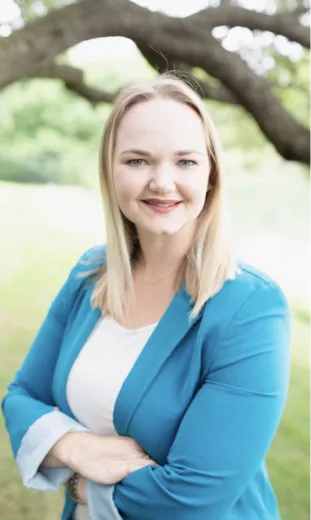 Ashli provides family therapy.
I've spent 10 years working in acute care hospital settings, with both adolescents and adults with mental health and/or substance use issues, as a Licensed Professional Counselor. During that time, one thing became abundantly clear; there is a huge gap in mental health and substance use care. Options are often limited to weekly therapy, or hospitalization, but little in between for clients or their loved ones trying to navigate difficult times. I decided to found Aperture Counseling & Consulting in order to fill this gap and provide services that are custom tailored, solution focused, and education heavy to my clients and their families in the times they need it most.
In addition to my Master of Science in Counseling, I also hold a Master of Arts in Dispute Resolution & Conflict Management with a specialization in Family Systems. I am a trained Parenting Coordinator and Facilitator in the State of Texas, and have experience working with high-conflict divorcing/separated/never married couples, custody evaluations, and various coparenting counseling situations.

I am a native Dallasite, SMU Mustang X3, and an avid photographer. I can often be found outdoors (likely with a camera in hand) with my husband, two boys, and my dog, Wubbie.

Let me help you find your best light.

Call/Text: (214) 683-5460
Email: [email protected]
Fax: (972) 733-6564
Services Provided and Insurance
Ashli provides family therapy. She is out-of-network with all insurance plans.
Education & Experience:
· Licensed Professional Counselor (LPC) in practice since 2012
· Parenting Coordinator training in State of Texas
· Master of Science in Counseling from Southern Methodist University
· Master of Arts in Dispute Resolution & Conflict Management from Southern Methodist University
· Bachelor of Arts in Psychology and Biomedical Anthropology from Southern Methodist University